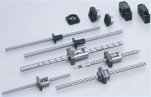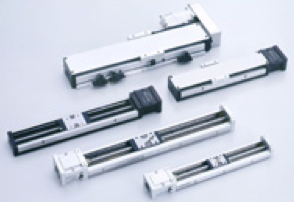 Precision Ball Screws & Actuators
Kuroda Precision Ball Screws started as a thread gauge manufacturer and utilizes that technology to provide a wide range of screw products including ultra-high precision ball screws and actuators, ultra-high lead ball screws, rolled ball screws and more. Designed and manufactured in their independent R&D and production facilities, Kuroda's products achieve improved positioning accuracy, high-speed operation, and reduced noise—with extremely reliable quality and short lead times.
Features and Ball Screw Range.
Standard Ground Ball Screws -Wide Variety of Sizes for Positioning -Accuracy Grades C3-C7/JIS
Standard Rolled Ball Screws -Wide Range of Sizes for Transferring -Accuracy Grades C7 & C10/JIS
Custom Ball Screws -Ultra Precise to C0-C5Accuracy
Ballscrew Actuators -High Degree of Accuracy & Rigidity -Servo & Stepper Motor and Control Options
Support Units -Preload Adjusted Angular Bearings
F Series -High Speed and Ultra Quiet
Resin Nut Lead Screw
-Inexpensive & Compact
Connect with our team of experts to help you bridge the gap between your market and technologies.