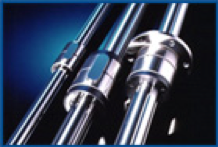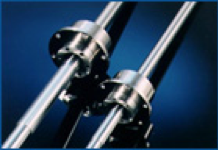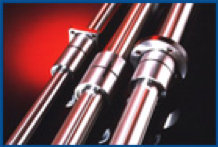 Ball Splines
A ball spline is a rolling guide spline bearing with a ball rolling in a groove on a shaft. This allows for greater loads than a linear bushing and torque transmission in linear motion.
Features:
High Load Carrying Capacity
Smooth and Stable Acceleration
Low Coefficient of Friction (Less than 0.004)
Accurate Positioning Capability
Requires Little Lubrication
Precision and Economy Grades
Shaft size range OD from 6mm to 100mm
Shaft Length range from 200mm to 2500mm
Hollow Shaft optional to reduce overall weight
Connect with our team of experts to help you bridge the gap between your market and technologies.